Portable, Wheelchair-accessible Shower Stalls
LiteShower™ Tall Model
- General purpose indoor portable showers
Although the LiteShower™ Tall Model is wheelchair accessible, it is largely used as a general purpose portable shower, such as:
A portable shower that can be set up quickly anywhere in a home
A mobile shower in an emergency shelter
A quick shower in a warehouse in case of chemical spill (Hazmat shower)
The Tall Model is 6 feet tall and allows a person to stand up. The shower tray is 3' by 4'. In fact, the Tall model uses exactly the same tray as our Standard Model. The tray is wheelchair accessible.
The shower itself works exactly like the
LiteShower Standard Model
.
Here is a breakdown of
all the major compoments of LiteShower
.
Frequently, the shower head hose has to be extended. Please read
How extend the shower hose
. Or we can extend the hose for you for a fee.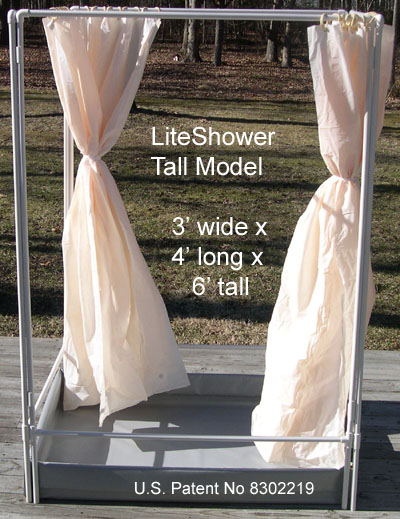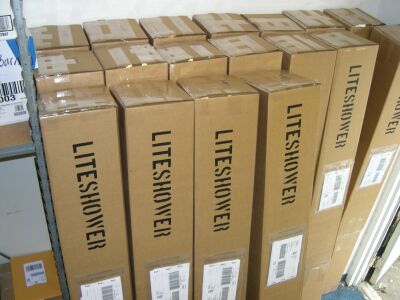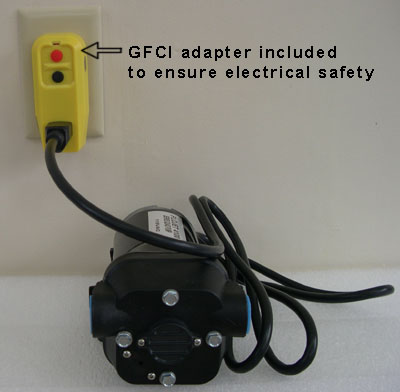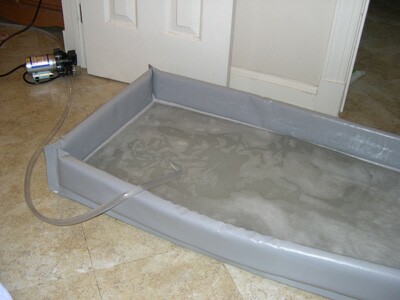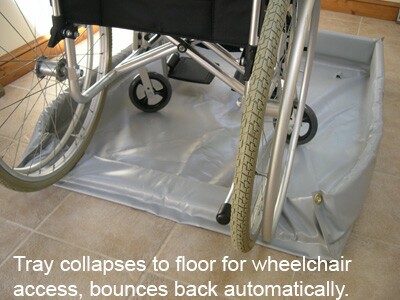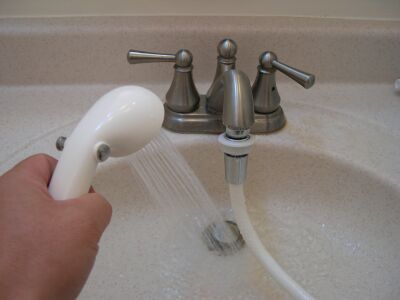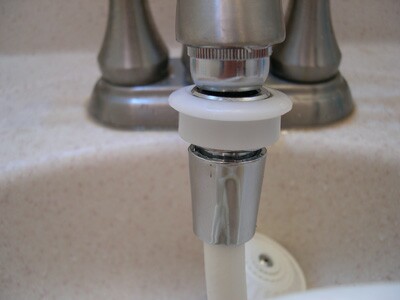 Online Order
Specification
Design for people to stand up in the shower
Tray size: 3 ft wide by x 4 ft long
Tray weight: 4 lbs
(2) bi-fold shower screens
Overall height: 6 ft tall
Each screen folded size: 6' tall x 4' wide x 2" thick
Each screen weight: 6 lbs
UPC: 719926241885
What's included
(1) handheld shower sprayer with 7ft hose (can be extended)
(1) quick-connect adaptor to connect shower hose to faucet
(1) divert valve to connect hose to your regular shower
(1) flexible wheelchair-accessible shower tray
(1) pair of shower screens with sliding curtains and hook
(1) water pump with 6ft suction hose and 6ft drain hose (can be extended)
Note:
faucet adaptor (aerator type) has both male and female threads. It only needs to be mounted
youor faucet once

Handheld shower head and faucet adaptor are pre-assembled

Shower screens require a one-time assembly with a screwdriver

Pump and hose connection required no tool (all snap connections)
Product Brochure
Download
LiteShower product brochure
.
Warranty
All products are covered by the
LiteShower product warranty
.
Case Study
A church in Washington D.C. serves hot meals to the homeless. They want to add a shower in one of the bathrooms. They chose the LiteShower™ Tall Model because it costs far less than a permanent shower, and more importantly, can be folded away when not needed
Laura's parents are in their 80's and live by themselves (aging-in-place). For bathing, they have to climb in and out of a Jacuzzi tub. Laura's Dad fell twice while doing it - both times end up with back surgery. Laura does not want to replace the tub with a walk-in tub because: 1. she doesn't know how long her parents would live there; 2. the current tub is very expensive and nice. Laura finally decided on the LiteShower Tall Model. Her parents are completely satisfied with our portable shower
When the US department of Homeland Security builds up 3 emergency shelter centers in Massachusetts, they require portable showers that are low cost, quick to setup, and folding to reduce foot print. After extensive study and testing, they have decided that the LiteShower Tall Model is the ideal choice